There are many childcare options in Gladstone, Mo. One of these is Kids Kingdom Gladstone, a full-service day care and early childhood learning center that welcomes all families.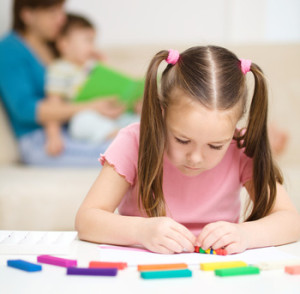 For many parents, quality daycare is essential to working a full-time or even part-time job. The staff at Kids Kingdom in Gladstone, MO strive to make not only the children, but families comfortable. They know that your children will spend much of their day in their care, so quality service is of the utmost important. As with any daycare option, be sure to take a tour of the Kids Kingdom Gladstone facility and ask for references. It is also good to check to see what ages of children the facility accepts. Most Kids Kingdom facilities accept children as young as six weeks, but it is always good to ask. Remember that fees for toddlers may cost more to enroll because they are not yet potty-trained.
Child Care Gladstone Programs:
Gladstone Toddler Care
Gladstone Two Year Olds
Gladstone Pre-Kindergarten
Early Childcare Centers in Gladstone
What makes Kids Kingdom special is that it is also an early learning center. Children are never too young to start learning, but for two year olds and up, the daycare offers a more structured option. A preschool curriculum can help children prepare for kindergarten by introducing early literacy skills as well as social skills necessary for a school setting. The children love the activities they get to do. If you walk through the facility during class time, you will hear laughing and see smiles on the children's faces. All of the children from the two year olds on up love to learn, and especially have fun in an environment created just for them. It is also a great option for toddlers because it gets them acclimated to more of a school setting before they enter elementary schools.
Getting Ready for Kindergarten Gladstone MO
Kids Kingdom creates the perfect foundation for children to get ready for school with its pre-kinderegarten programs. Just as the name suggests, this program focuses on preparing children for what they can expect in kindergarten. Daily lessons are scheduled in mathematics, reading and writing and trained teachers help with language development and behavior. Unlike preschools, care facilities like Kids Kingdom that offer pre-kinderegarten programs assist parents in two ways – providing educational curriculum as well as caring for their child. This means parents can have one drop off and pickup location, while getting the benefits of both childcare and preschool. When looking at care options for your children, consider a facility like Kids Kingdom in Gladstone, Mo. Whether a family has toddlers or school-age children, Kids Kingdom is the facility you can trust with your children.
"Saying that, we are giving our two week notice. Jerome is in the process of getting out of the Military after nine years of service and we will be on our way to Kansas. We wish we could bring you all with us!!!

Thank you again for everything you have done for our family. We truly have been blessed to have such good people care for our children!!!"
"Kid's Kingdom is such a warm and inviting place. The girls can't wait to get there in the morning to see their friends and teachers. Even though my 2 year old has graduated from the toddler room, she still has to stop and give the teacher a hug each morning. It's so wonderful to be able to feel so comfortable when I leave my children there."
"I have noticed a lot of positive changes in Cody since he has been at Kid's Kingdom. He has learned more than I would have ever thought, and has had a blast interacting with other kids and making friends. For those things I am truly thankful. I feel confident that when Cody starts kindergarten in August he will be fully ready for both the educational work, and social interactions and aspects of school; thanks in part, to Kid's Kingdom.

We are looking forward to graduation on April 24th, and it will be with some sorrow that we cross off Cody's remaining days at Kid's Kingdom on our calendar. We use the calendar daily. Cody knows what it is and does.

Thanks so much for providing my son with a clean, loving environment where he was able to learn and play and be a happy 5 year old boy."
"We are very pleased with the daycare and meeting the needs of our child. You guys are great! Putting our child in a public facility after being in an "in-home" daycare was a huge adjustment for both the child and us as parents. The transition was very smooth and pleasing.

Thank you for being the second home to our child and meeting every need, not just the physical but the emotional as well."
"This letter serves as a recommendation for Kid's Kingdom a Family owned daycare.

As a working mother it's hard to find a place that can provide a comfortable and secure environment; however, we found that place with Kid's Kingdom.

We have been customers since 2007 just a few months after the daycare opened. My son attended and completed the pre-school program. In 2010 my newborn daughter was in the infant room and is now in the pre-school program. Knowing how hard it is to leave your newborn, I was able to call anytime during the day to check up on her. Rayleen was wonderful about easing my worries that she was fine and having a good day.

We have been very pleased with all the staff and the facility. The wonderful ladies in the infant room have seen both my children grow up. I always feel safe leaving my children every day and know they will be well taken care of. My daughter looks forward to seeing her friends and teacher every morning. Many times when I pick her up she isn't ready to go because she is having so much fun.

I believe the discipline and structure of the program is very good. The center is very clean. The kids are well fed and the teachers do a wonderful job with the students and show respect for everyone.

I would recommend Kid's Kingdom to anyone looking for child care."
"I would like to thank you for everything you have done for our family. The girls have loved their teachers and everyone at the facility. We are extremely grateful for the wonderful care you have given them and can only hope that their next venture will be as happy as this one has been."
"Kid's Kingdom has a wonderful, warm and inviting atmosphere. The staff is always energetic and friendly; which filters right down to the kids.

My daughter has been able to learn all kinds of skill sets from; gross motor like running and riding a bike to fine motor skills such as painting. Some of these skills are taught in open play sessions while others are done in a classroom setting. Either way it is wonderful to see her grow thru the stages.

Kid's Kingdom surely has helped my daughter develop into the bright little girl that she is! I feel confident leaving her in the care of Kid's Kingdom."
Fill out the form below to register for classes.
* include child age